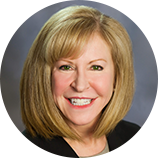 Gail A. Jaquish
is founder of Jurix, Inc., a behavioral research firm. She obtained her B.A from Stanford University, M.S. & Ph.D. degrees from Cornell University, and was on the faculty at the University of Notre Dame. Gail has published in psychology journals and co-authored a college text on human development. She has served as Vice-Chairman of the U.S. Air Force Academy Board of Visitors, Trustee of the Falcon Foundation, on the Stanford University Law School Board of Visitors, Stanford Athletic Board, Hoover Institution Board of Overseers, and Trustee of the Pacific Legal Foundation. Gail is Co-Founder of the Jaquish & Kenninger Foundation. She is a Daughter of the American Revolution and a liberty advocate.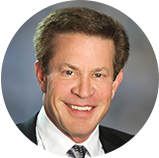 Steven C. Kenninger
is founder of QMO, LLC, a private investment firm. Previously, Steve co-founded a real estate firm that developed and acquired major hotels, and then went public as Signature Resorts on the NASDAQ. Steve also co-founded and took public a real estate operating company in Japan, KK daVinci Advisors. In his early career, Steve was a business attorney with the law firm of Paul Hastings, and with Riordan & McKinzie, where he was a partner. Steve graduated from Purdue University with a B.S. in Mechanical Engineering and from the Stanford Law School. He is the 2003 recipient of the Purdue University Outstanding Mechanical Engineer Award, has served on the Stanford Law School Board of Visitors and as a Judge Pro Tem in the Los Angeles County Superior Court. Steve is co-founder of the Jaquish & Kenninger Foundation. He is an avid skier.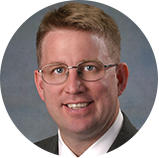 Stewart L. Hayes, CPA, PFS
, received his Bachelor of Sciences in commerce from Santa Clara University in 1986, and his Masters in Taxation from Portland State University in 1996.  Stewart is a founding and managing shareholder in the Accounting firm of Fischer, Hayes, Joye & Allen, LLC. He is a member of the AICPA, OSCPA, and Marion-Polk Building Industry Association. In addition to tax, retirement financial management, and estate planning expertise, Stewart is a registered investment advisor and owner of Willamette Valley Wealth Management, LLC. He is a founding board member of the Salem Multicultural Institute. Stewart has enjoyed coaching youth basketball and Little League baseball, and is a devoted San Francisco Giants fan.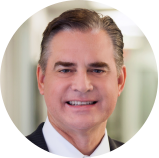 R. Taylor Bennett
is a Managing Member of Wilshire Capital Partners. Taylor oversees investor relations, as well as capital raising and development strategies. Previously, Taylor was the Co-Chief Investment Officer for KK daVinci Advisors, one of the largest real estate opportunity fund managers in Japan. As Co-CIO at daVinci, Taylor was responsible for the management of daVinci's acquisition and asset management departments, representing a total investment of over $11 billion. Before joining daVinci, Taylor was a Senior Director with Sunterra Corporation, a Management Consultant with Ernst & Young and an Officer in the United States Navy. Taylor received his B.S. in Economics from the United States Naval Academy and his M.B.A. from the University of Southern California. He has an uncanny ability to quote countless humorous movie scenes.